Right in the heart of winter, here is our new collection of Joomla templates dedicated to the beauty and excitement of living through winter time. Check them out in this snowy post:
The Winter Idyll template looks and feels as charming & smooth as a romantic walk in a snow topped forest.
Are you a fan of cloud bathing snowy mountains? Then go for the Mountain Range Joomla template, offering you a breath-taking view of ever snow-capped mountain peaks.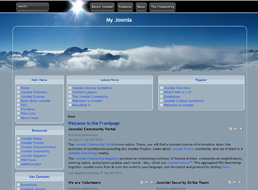 If the heights are calling you in your free time, then go Mountain Climbing with this extreme feel charged Joomla theme.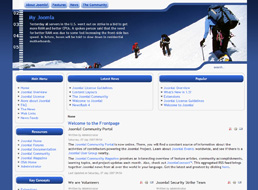 The only way for you to 'get high' is by riding at a crazy speed on the slopes? Then you are a real Ski Junkie and this theme will help you hit the high spots on the web. Show your extremities to the world with a few clicks. A catchy theme name, isn't it!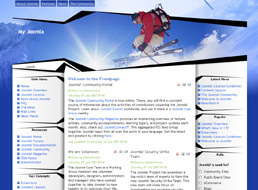 Let the Snowboarding Fiesta begin with a perfect sliding speed and inspiring downhills. Share your snowboarding passion with the world using this crazy-ride themed template.