One of the most popular domains on the web today – .CO.UK, can now be registered or transferred with Lonex for as low as $0.00 USD!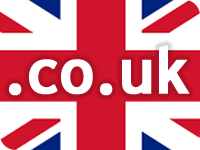 With any of our web hosting packages, you can register your .CO.UK (for commercial sites), .ORG.UK (for non-profit sites) or .ME.UK (for personal pages) domain extension for free.
The renewal of your .UK domain will be free of charge too during your web hosting subscription with us.
And all extra registrations of .UK domains will be available to you at a lowest price!
So hurry up and grab your .UK site name now at no cost before someone else snaps the domain you want under your nose!